FUNCO Case#01 Book
€

30.00 Sold Out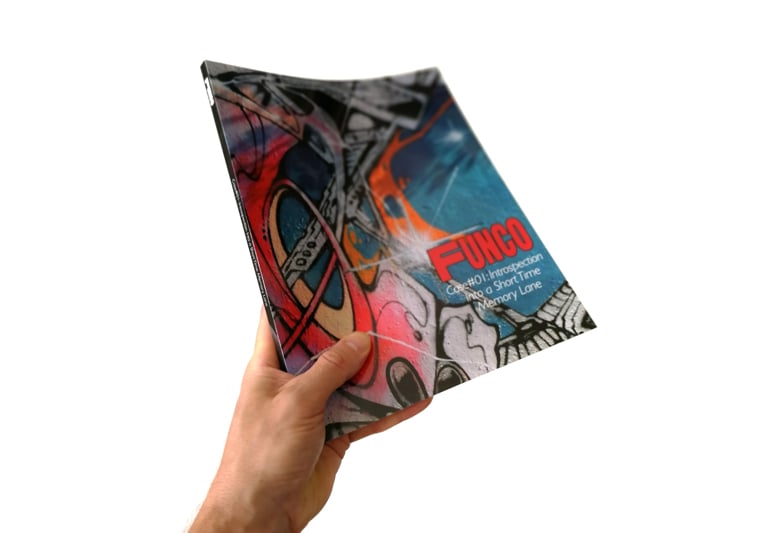 Selection of spraycan works from Funco
covering a period between 2018 to mid 2020.
"It is a very prolific era for me so it was my choice to pick those years of painting to make my first ever printed edition, I will probably do some others based on differents periods but definitly not in a chronological order" -Funco
Featuring works from Creez, Hoctez, Kerts, Nok78, Oler, Ekee, Lars, Royce, Demski, Sawe, Fabe, Kear, Crazé, Biofa, Pesa, Ante, Ioye, Diksa, Bouh, Chicas del Infierno, Jaba, Lue, Dacya, Dize, Shone, Zap Galaxy, Senor, Xane, Ryck, Babs, Pastek, Kube, Wobe, Fresh.
With pictures courtesy of Bloody Mary, J. Demsky, Fabien Granier, Didier Jaba, Morning Cigarette, Mathieu Vilasco, Nok78, James Funco.
112 full color pages
Soft cover edition (400g)
275 x 210cm
Printed by Agpograph in Barcelona.
Come with a signed and numbered 24x18cm, 300g screenprint
enhanced with a blush of airbrush making each of them unique.
PREORDERS ! (Shipping due around September 15th)
We're trying to get the best shippings possible,
if your country is not listed, feel free to contact us.
Share